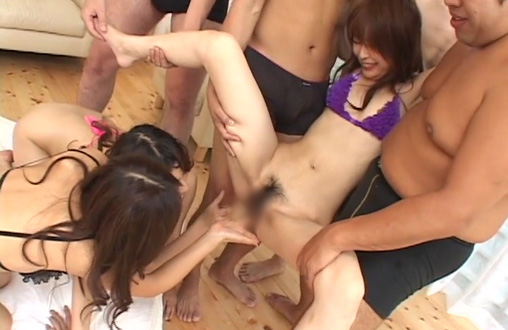 Japanese porn "

Let's play with the beautiful girls!

2" | Detailed explanation
This time I introduce Japanese porn.
The third erotic girl is Nagisa that is a good Lickipo but a lorry face!
"How much do you want your nipple to harden like this?" The gentle tough technique is cocky …
Rub the actor's nipple and lick it …
Taking off the completely erected cock, pants, saying "You are getting bigger, …", sighing mixedly said "How do you want to do? Properly …" This way of blaming is irresistible!
And because it is inserted in its excited state, there is no way that sexual emotions will not become max! !
However, the fever of excitement still can not stop …
Closing the end of erotic is Miyu, Nanami, Nagisa will compete in a transcendental orgy play! !
It's too hard! !